This wiki is only for Awesome People! If you aren't awesome, don't come onto this wiki! Jk. Everyone's invited! You can do ANYTHING you want on this wiki. Whether you're going to comment on today's weather, or scream about bug-eyed aliens, anything`s accepted! (Profanity is too, though please don`t overuse it.)
Well, have fun, and please add anything you like to this wiki! It's a free-for-all wiki!
Also, don`t insult other users. It's possible that you'd get banned. We want everyone on this wiki to feel welcome and happy, not put-down and everything.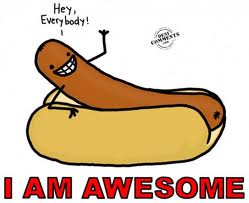 Everyone, stop trying. You will never be as awesome as this hot dog unless you're me :).

This Place is for the most epic videos that I've found! I think it's pretty epic, at least..... :P
600px|Pretty Awesome, don't you think?

This place is for epic awesome users!


LET'S ALL GIVE HER A ROUND OF APPLAUSE AND CHUCK BUTTERBEER AT HER! *Chucks butterbeer*

age of This is for the most awesome article of the week! This week's most epic page was made by Moon Beam! Here it is!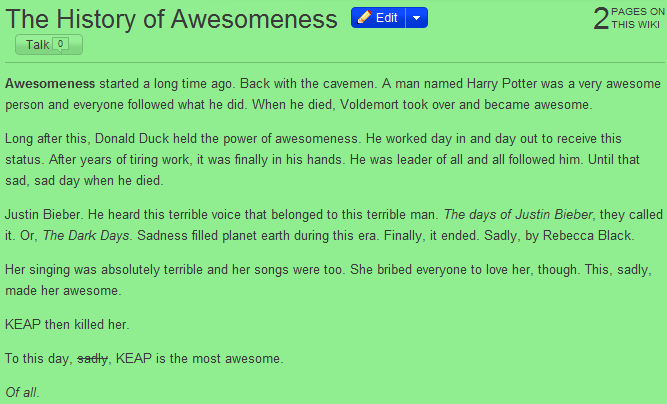 Community content is available under
CC-BY-SA
unless otherwise noted.